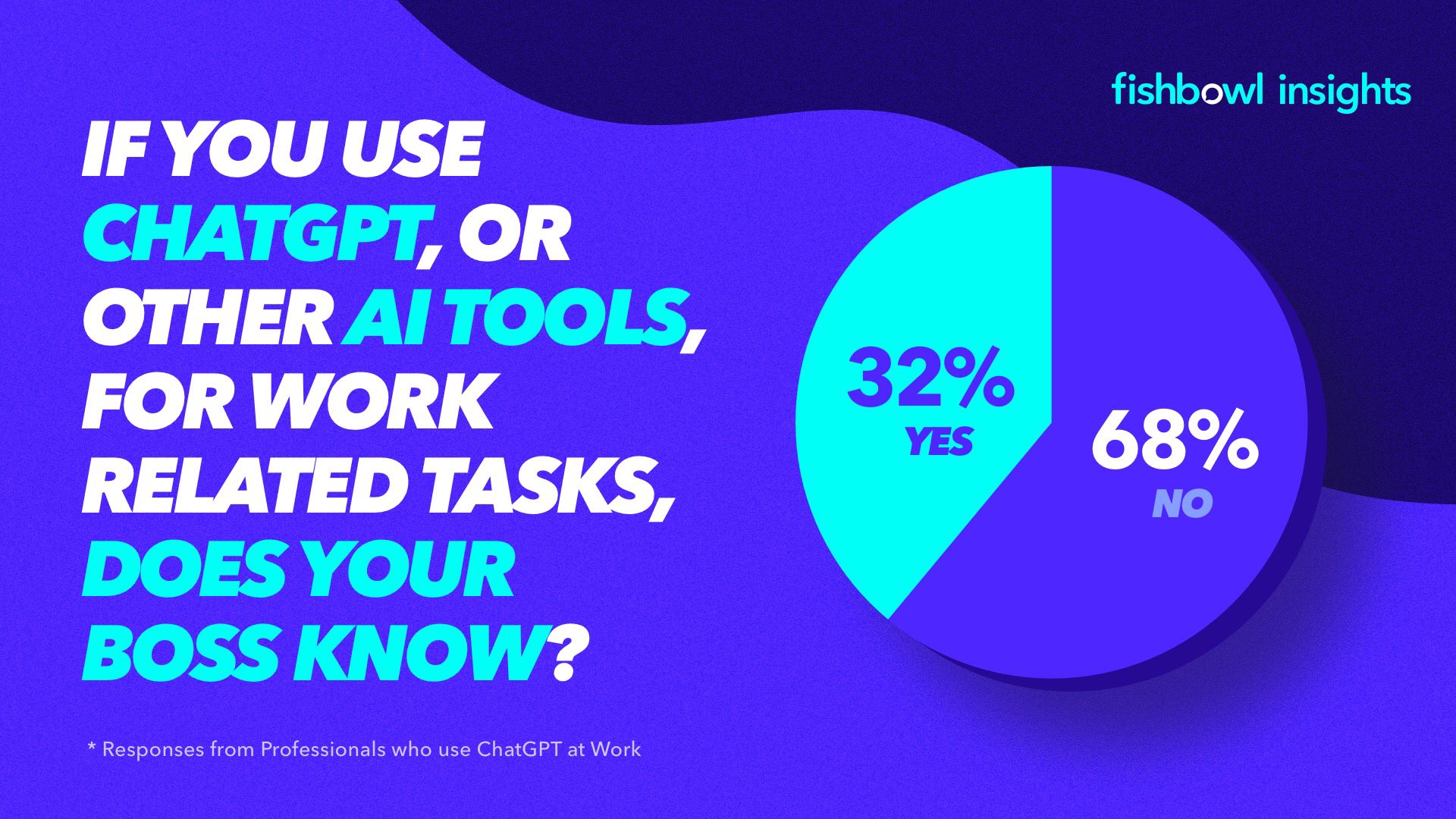 Are professionals openly discussing their use of ChatGPT at work with their managers?
A recent survey by Fishbowl, a social network where professionals come to discuss career topics anonymously and connect with each other to have conversations about work-life, found that 43% of professionals have used AI tools, including ChatGPT, for work-related tasks. Nearly 70% of those professionals are doing so without their boss' knowledge.
The Survey
Professionals we're asked to answer the following question:
"If you use ChatGPT, or other AI tools, for work related tasks, does your boss know?"
Professionals could answer "Yes', "No", or "Have not used ChatGPT". The survey was conducted from January 26 to 30, 2023, and received responses from 11,793 professionals on the Fishbowl app. Respondents included companies such as Amazon, Bank of America, Edelman, Google, IBM, JP Morgan, McKinsey, Meta, Nike, Twitter, and thousands others.
The Results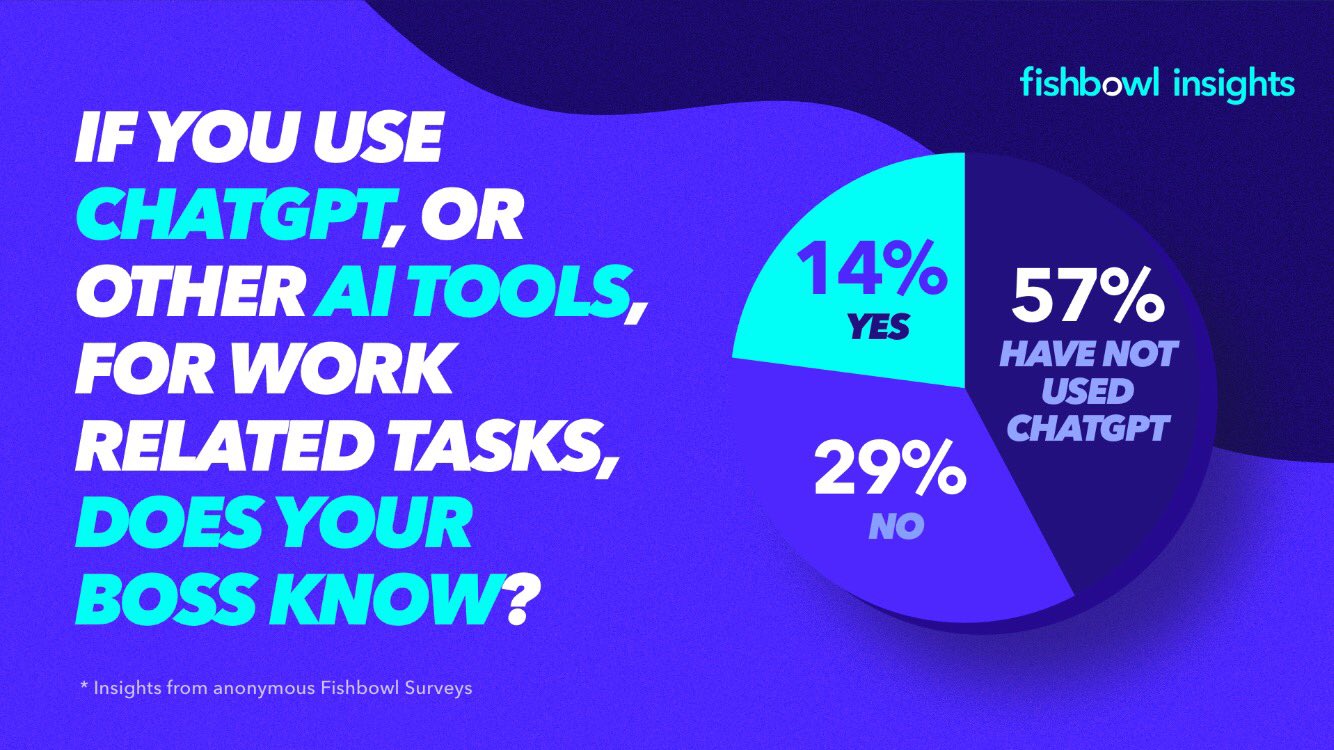 Professional Adoption Nearing 50%, Up From Early January: Of the 11,793 survey respondents, over a quarter (43%) of professionals report using ChatGPT, or other AI tools to assist with work tasks (5,067). Meanwhile, 57% (6,726) of individuals reported not using AI tools at work.
An early January survey by Fishbowl of nearly 4,500 professionals found 27% of professionals have used generative AI for work purposes.
And AI Usage Is Concealed: Of the 5,067 respondents who use AI at work, 68% reported that they don't disclose their usage, while 32% reported they're using generative AI with their boss' knowledge.
Looking Ahead: How Are Professionals Using ChatGPT And Other AI Tools At Work?
While our survey found professionals are reluctant to share their usage of ChatGPT with managers, they've been openly discussing it with their peers on Fishbowl. Posts and comments mentioning ChatGPT are up 107% over January (comparing the week of Jan 2 to the week of Jan 23). Popular topics of discussion include using the chatbot for resumes/cover letters, copywriting, coding, and drafting sales and marketing emails. For further insight on how professionals are using AI tools, check out these threads on the Fishbowl app: