Can't beat billing in a bubble bath.
21

reactions
1

reactions
Whoever runs Wendy's twitter account is savage AF
https://www.boredpanda.com/funny-wendy-tweets-jokes/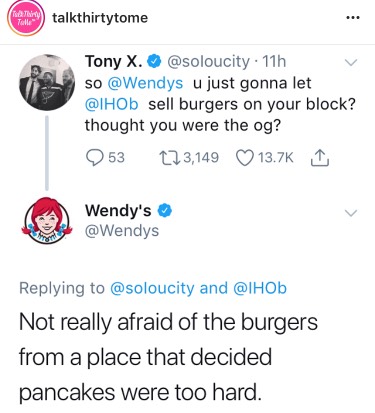 91

reactions
Additional Posts in M&A - Mergers and Acquisitions Professionals
Thoughts on transitioning from SAP to M&A?
3

reactions
New to Fishbowl?
Download the Fishbowl app to
unlock all discussions on Fishbowl.