Anyone referring for FAANG companies?
2

reactions
How is AS400 IBM mainframe project in TCS ?
1

reactions
What would you do if you could not fail??!
2

reactions
Whoever runs Wendy's twitter account is savage AF
https://www.boredpanda.com/funny-wendy-tweets-jokes/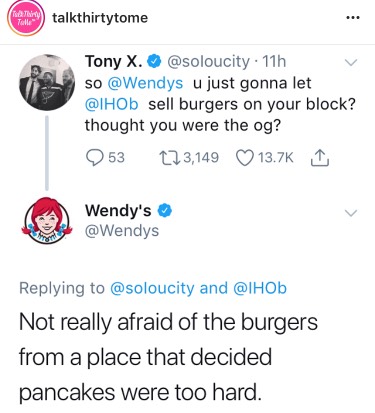 91

reactions
Additional Posts in Tech India
How long have you been with your organization?
3

reactions
Who are eligible for ESOPs in wipro??
3

reactions
Anybody using account in Bank of America!
3

reactions
Any good OTT content to watch?
2

reactions
New to Fishbowl?
Download the Fishbowl app to
unlock all discussions on Fishbowl.