null
Additional Posts in WITCH (Wipro/Infosys/Tata/Capgenini/HCL)
Good books or online sources to learn investing?
1

reactions
2

reactions
Favorite TED talks? Medical or otherwise
5

reactions
Additional Posts (overall)
Hi Sharks,

Does Bnp Paribas provides laptop?
2

reactions
Any UX Design opportunities?
2

reactions
How do you claim internet bills in Infosys?
1

reactions
Thoughtworks Hiring: Use Below Form to send your resume for referral
https://docs.google.com/forms/d/e/1FAIpQLSdteOWrQAQkcsYHcGd4WgxX3ggZHC3Clprg8zfa3YPVf3hZnw/viewform?usp=sf_link/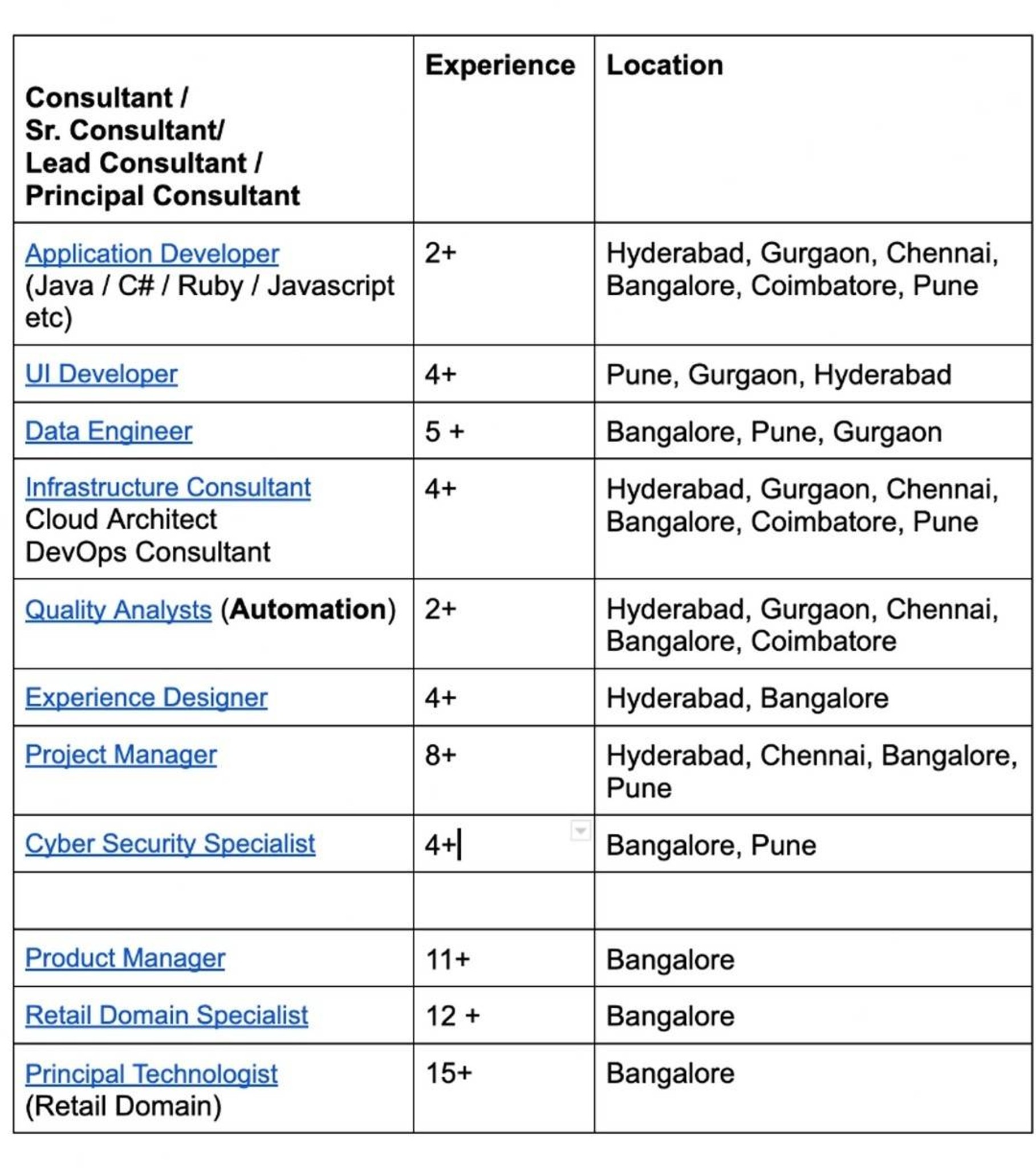 2

reactions
New to Fishbowl?
Download the Fishbowl app to
unlock all discussions on Fishbowl.