Anyone use Tableau to present budget to client?
2

reactions
Additional Posts in Consulting
Anyone gone into pharma and come back out?
1

reactions
Thoughtworks Hiring: Use Below Form to send your resume for referral
https://docs.google.com/forms/d/e/1FAIpQLSdteOWrQAQkcsYHcGd4WgxX3ggZHC3Clprg8zfa3YPVf3hZnw/viewform?usp=sf_link/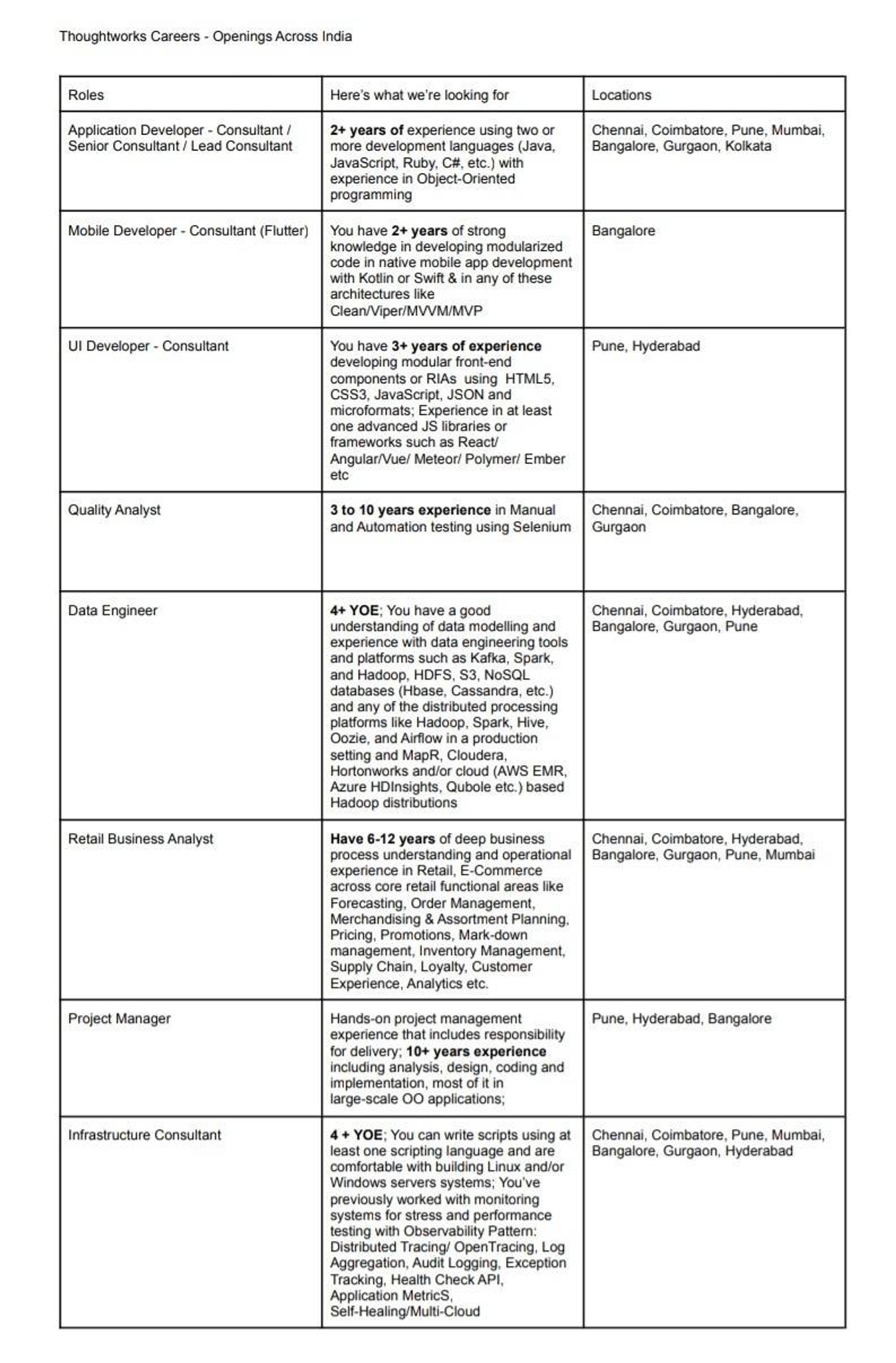 1

reactions
Additional Posts (overall)
Quote of the day!
174

reactions
New to Fishbowl?
Download the Fishbowl app to
unlock all discussions on Fishbowl.